FREDERICA, Del. — Hero's Lacrosse Club brought home two of the three championships on the final day of the 2023 USA Lacrosse Youth Nationals at the DE Turf Sports Complex.
The 82-team field played a total of 175 games over two days and Hero's brought home the titles in the 13U and 14U age brackets while the Yellow Jackets won the 15U age division.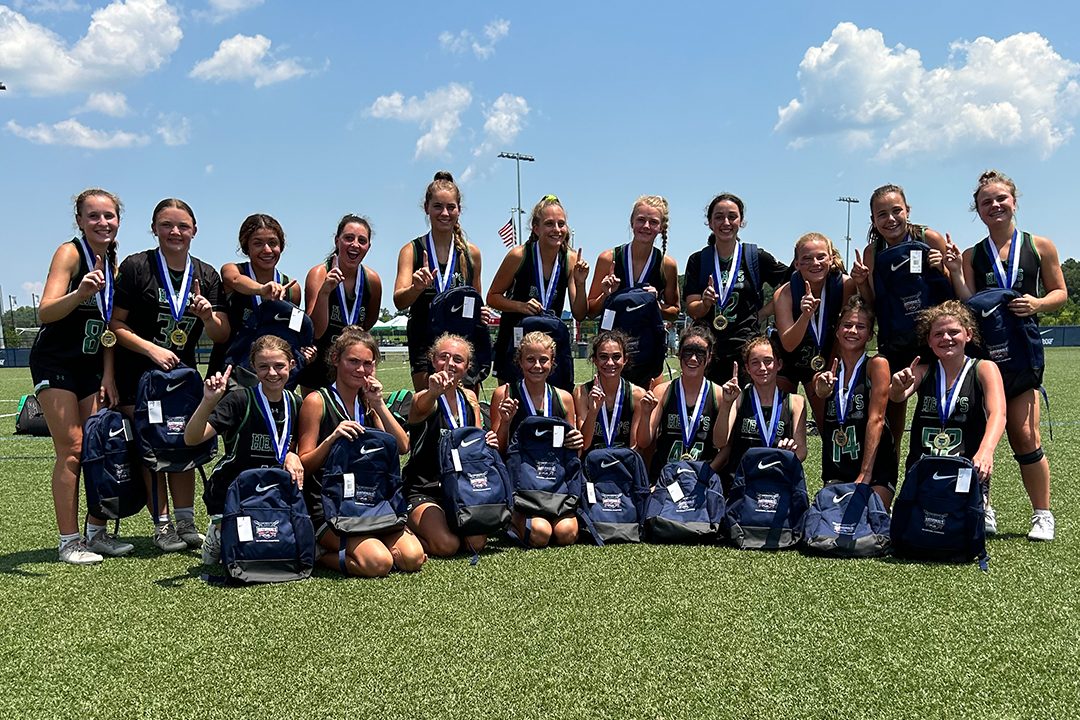 In the 13U age division, Hero's 2028 Green pulled away in the second half in an 8-5 victory over Aces Elite 2028. Viviana Beardsley scored for Aces on a free position goal as time expired to end the first half, pulling her team within one goal, but Hero's used dominance on the draw to key a five-goal run to open the second half.
Teagan Walsh did most of the damage in the circle for Hero's, helping her team win eight straight draws over a stretch that bridged the first and second halves.
"I think she probably won 80 or 90 percent of the draws and was just crushing it all day," said Hero's coach Mike Kelleher. "The girls on the circle were working hard for her to get the ball. It was a full team effort, but she had a pretty special day.
Aces scored three straight goals late in the second half after flipping the draw success, but Hero's ran out the final five minutes of the clock to seal the win.
Madelynn Moran and Sedona Kaplan each scored two goals to pace the Hero's offense.
"I'm just so happy for these girls," Kelleher said. "They worked so hard all year and this is our last tournament of the year. To end it like that was pretty special."
In the 14U age division, Hero's 2027 won its age grouping for the second straight year, beating Aces Elite 10-5, but it wasn't easy. Hero's fell behind Aces Elite by two goals on two separate occasions in the first half, but started to turn momentum on back-to-back goals by Emma McCormick, the last coming on a free position shot with just one second left in the first half to tie the game 4-4.
"It was so huge," said Hero's head coach Liz O'Connor. "Emma is just poised. She has such poise it's pretty amazing."
Carly Koepsell gave Hero's the lead early in the second half and then Sophia Murray scored three straight goals to give her team a comfortable lead.
Having won the championship last year, put a little more pressure on Hero's, but so did its opponent.
"I think we played with jitters the first half, but Aces is a great team," O'Connor said.
Last year's experience and the overall chemistry of the team ultimately prevailed.
"This team, they love each other and they play like they love each other," O'Connor said. "They trust each other. It's all about the culture they're building."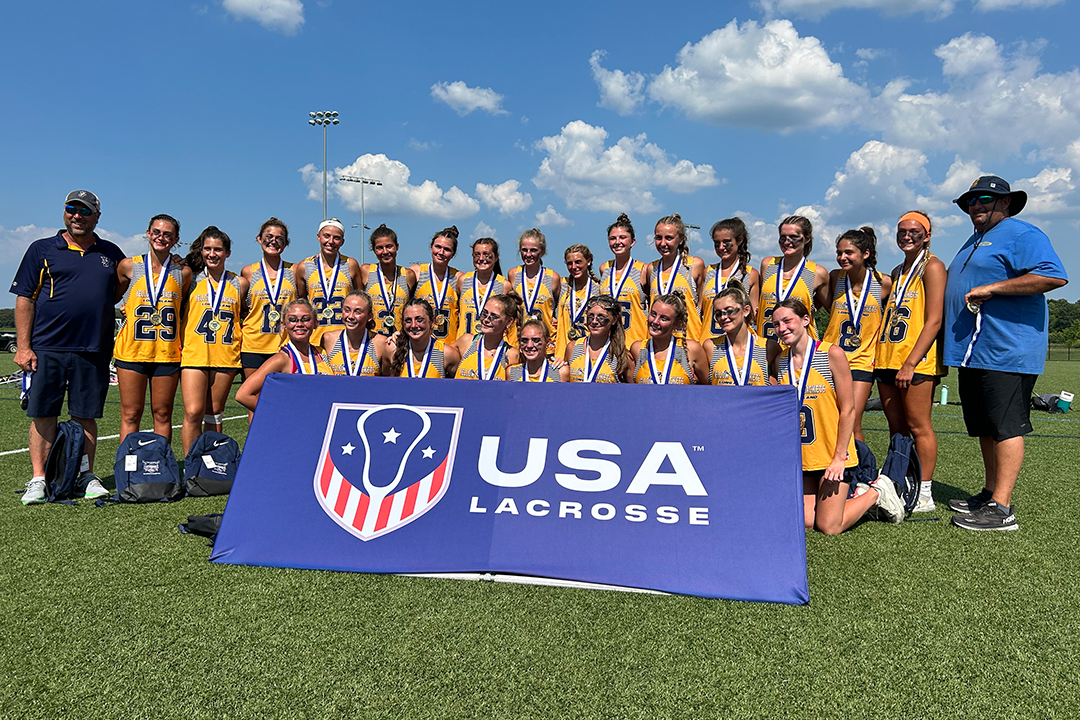 The 15U age division also saw a repeat champion as Yellow Jackets 2026 Manning edged the Long Island Jesters 2026 by a 6-4 score. It was the third straight championship game appearance at the USA Lacrosse Youth Nationals for this Yellow Jackets team. They fell in the 13U championship game in 2021, won the 14U division last year and brought home a second straight title this year.
Winning is something this Yellow Jackets squad is used to doing. They haven't lost a game all season.
"Every time we win it's even more pressure, but we're down to a possibility of seven more games," said coach Chris Manning. "If we do that and win Maryland Cup, that will cap off our season."
On Wednesday, the Yellow Jackets had to work hard all day. They beat Alliance National and STEPS Elite Blue by a single goal in their first two playoff games and then edged their Long Island rival, the Long Island Jesters 6-4 in the championship game.
The game was tied 3-3 at the half, but Alyssa Lorefice scored on a free position goal to open the second half scoring and started a three-goal Yellow Jackets run. Lorefice led her team with a pair of goals.
It was another championship for a Yellow Jackets program that has seen more success at this event over the years than any other program since it first began as the US Lacrosse U15 National Championships in 2009.
"I've been a Yellow Jackets coach for about 15 years, so I know it," Manning said. "It's just a testament to the program. It's a hard-fought program that does a lot of good training, working all year round to get the girls to the place where they need to be."