Celebrate the Sport!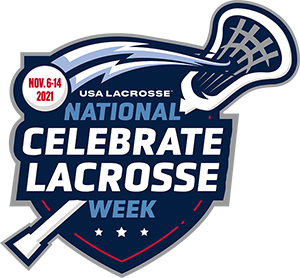 USA Lacrosse is excited to celebrate the sport of lacrosse this fall from Nov. 6-14, 2021. National Celebrate Lacrosse Week will offer daily themes throughout the event to bring the lacrosse community together virtually and in person to help showcase this special game.
Part of this initiative is to make the sport of lacrosse more welcoming, diverse and inclusive. We welcome all individuals from every walk of life to come and experience a sport that has so much opportunity for all youth.
A key component of National Celebrate Lacrosse Week will be free "Pickup and Play" clinics for children, ages 6-14, that will give these youth players a chance to try the sport and connect with local lacrosse organizations that provide opportunities to further their exploration of lacrosse. Registration is now open - see the nearly 40 locations below.
Daily Themes
Celebrate the sport virtually (on social media) or in person with your team. This piece of National Celebrate Lacrosse Week will engage the entire lacrosse community in celebrating the sport at all levels and help to expose the game to new audiences.
Monday, Nov. 8: Celebrate the History of the Sport
Tuesday, Nov. 9: Celebrate and Play
Wednesday, Nov. 10: Celebrate Coaches & Officials
Thursday, Nov. 11: Celebrate the U.S. National Teams
Friday, Nov. 12: Celebrate Team Spirit