RALEIGH, N.C. — For the last 90 years women and girls from around the country have come to the USA Lacrosse Women's National Tournament on Memorial Day Weekend for one primary reason — they love the game.
The rules have changed, the equipment has changed, the uniforms have changed and for one team on Saturday at the WRAL Soccer Park, the uniforms really changed. The New Hampshire 1 team was ready to go, but its uniforms were in transit after getting stuck at LaGuardia Airport in New York.
The players didn't bat an eye. The coaches ran to Wal-Mart to get a bunch of white t-shirts and the players creatively decorated their makeshift jerseys – with numbers names (and even nicknames) with black sharpies.
"Honestly, they were great," said Marissa McLaughlin, one of New Hampshire's coaches after the team's first game. "It went from something we felt really bad we had to tell them about to, 'Let's go. No one's going to underestimate any team more than they're going to underestimate us.' I'm excited for them to get their actual jerseys now."
After the first game, the team's other coaches, McKinley Curro Sbordone, hit the road to go to the airport to pick up their uniforms.
New Hampshire before and after photos: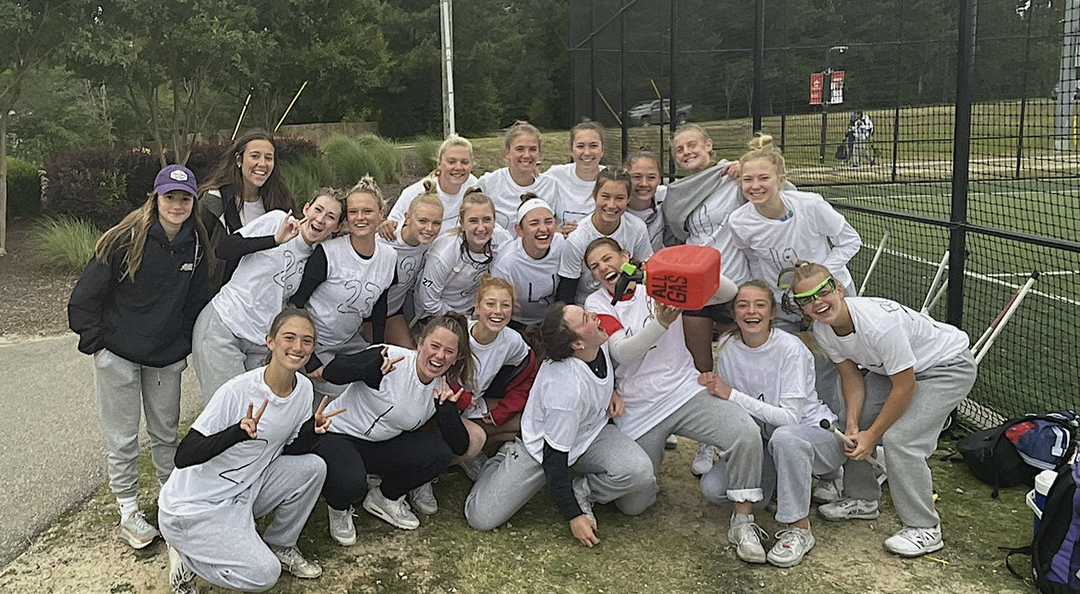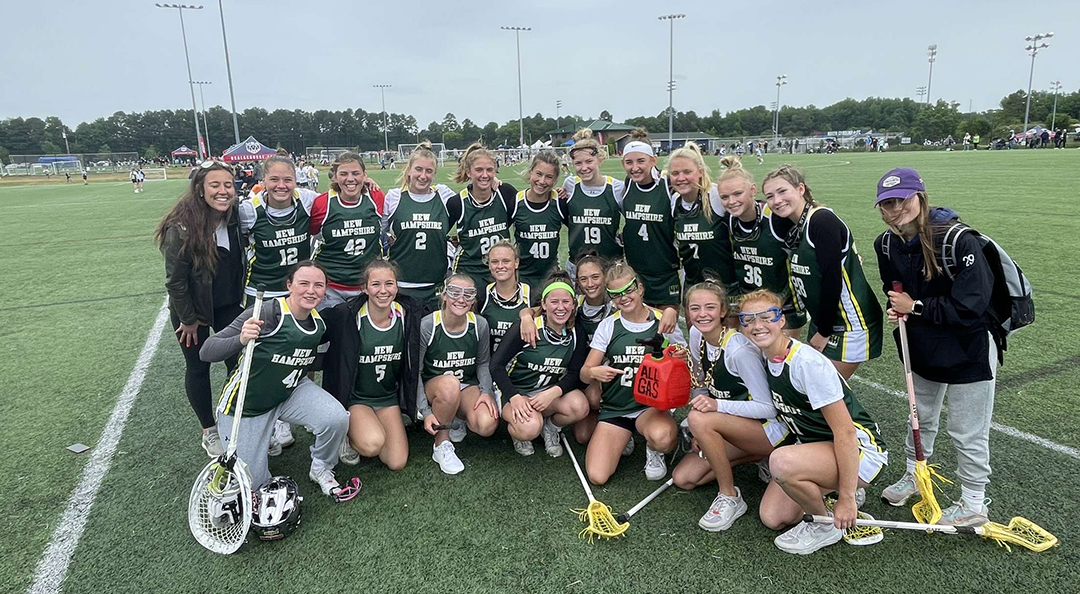 That's the type of commitment seen from coaches and other volunteers that have made this tournament such a unique part of the women's lacrosse community for nearly a century.
Over the last three decades, the USA Lacrosse Women's National Tournament has evolved into one of the key recruiting events on the calendar for college coaches. Hall of Famers like Kelly Amonte Hiller, Tewaaraton winners like Taylor Cummings and national champions like Jamie Ortega and Ally Mastroianni all played in this event before they became stars in the sport.
This year, more than 1,100 players have come from 30 states to compete on one of 56 teams — 54 regional all-star teams and two teams from Nation United, a club program aimed at creating more opportunities for girls of color to play the sport at a high level. Coaches from more than 100 colleges registered to recruit at the event.
But even with the high stakes as players weave through the recruiting process, at it's core, it's still about the game and the people.
"I just love the game," said McLaughlin, the head coach at Goffstown (N.H.) High School and a former player at Southern New Hampshire University. "When they asked for coaches to be at the tryouts and if anyone was interested, I was 100 percent. I love seeing girls having fun and playing at this level is awesome."
The geographic diversity of the event is one of its hallmarks and playing for regional pride is evident. The Massachusetts/Rhode Island region represented well once again, sending two of its three teams to the championship games in its respective divisions. D.C. Metro and Georgia also placed two teams in the finals.
In the Blue Division, Tennessee edged out D.C. Metro 3 for the top spot in Pool A thanks to a 10-9 win in pool play. Tennessee went 3-0 and will meet Orange County (Calif.) 2 in the championship game. Orange County went 2-0-1, finishing ahead of Maryland Metro 3, which went 2-1.
In the Green Division, North Florida bounced back from a 10-6 loss to South Carolina 1 to beat Nation United 2 in its final game by a score of 13-9 to win Pool A by virtue of its head-to-head tie-breaker of Nation United. North Florida will meet its next-door neighbor, Georgia 2, in the championship game of the division. Georgia 2 went unbeaten in Pool B, edging North Carolina 12-9 in its final game.
In the Indigo Division, Nor Cal edged Greater Houston 10-9 in the final game of the day to win Pool A with a 3-0 record. They'll meet another Texas contingent in the championship game. North Texas tied Pittsburgh 5-5 in its final game and both teams finished with 2-0-1 records in Pool B, but North Texas allowed fewer goals to win the tie-breaker.
In the Orange Division, Long Island Metro 2 beat Philly 2, 13-7, in its final game to hand Philly its first loss. Both teams finished 2-1, but Long Island Metro 2 won the pool and will play Massachusetts/Rhode Island 2 in the division championship game. Mass/RI went 3-0 after edging Washington State 10-8 in its final game.
In the Red Division, Massachusetts/Rhode Island 1 is going for its fourth straight championship in the top flight and went a perfect 3-0, allowing just 10 goals in its three victories, to win Pool A. They'll meet D.C. Metro 1 in Sunday's championship. D.C. Metro 1 went 3-0, including a key 8-6 victory over Philly 1.
In the Violet Division, Arizona, South Carolina and Wisconsin finished in a three-way tie atop Pool A with 2-1 records. Arizona and Wisconsin were tied with the fewest goals allowed among the trio and Arizona advanced to the championship game by virtue of its 11-9 win over Wisconsin. Colorado dominated action in Pool B, winning all three of its games by at least five goals.
In the Yellow Division, D.C. Metro 2 and Massachusetts/Rhode Island 3 played to a 9-9 tie and each finished 2-0-1, but D.C. Metro advanced to represent Pool A in the championship game due to fewer goals allowed in pool play. Georgia 1 won three close games to go 3-0 in Pool B, closing its perfect day with an 8-7 win over Long Island Metro 3.
Sunday's Championship Games
Blue Division: Tennessee vs. Orange County (Calif.) 2, 9 a.m. (Field 3)
Green Division: North Florida vs. Georgia 2, 9 a.m. (Field 4)
Indigo Division: Nor Cal vs. North Texas, 8 a.m. (Field 4)
Orange Division: Long Island Metro 2 vs. Massachusetts/Rhode Island 2, 10 a.m. (Field 4)
Red Division: Massachusetts/Rhode Island 1 vs. D.C. Metro 1, 11 a.m. (Field 4)
Violet Division: Arizona vs. Colorado, 8 a.m. (Field 3)
Yellow Division: D.C. Metro 2 vs. Georgia 1, 10 a.m. (Field 3)