Together, we're building the future of lacrosse.
Through the Urban Lacrosse Alliance, USA Lacrosse supports self-sustaining youth programs with education and resources as they provide playing opportunities in underrepresented communities.
Goals for the Urban Lacrosse Alliance
Provide resources to support lacrosse introduction and development in underserved areas.
Develop cost effective solutions for entry into the game.
Establish relationships with programs and organizations that are committed to increasing opportunities for urban youth.
Develop a collaborative cross-system effort with other leaders who can identify high-potential individuals both at the youth and adult level.
Connect underrepresented youth with USA Lacrosse and the benefits of membership.
Online Application
USA Lacrosse utilizes an online application for ULA grants.
All organizations seeking support, regardless of the amount or type requested, are asked to follow the same application process.
All applicants will be notified of their status.
ULA Benefits Options
Program Administrators may select one item from the equipment package offerings and one item from the stipend package offerings.

Equipment Package (select one item from this list)
Up to 30 men's or women's lacrosse sticks
Team uniforms for up to 25 players
One case of NOCSAE white or yellow lacrosse balls, heavy-duty lacrosse bag and two lacrosse goal nets
Up to 25 team helmets or goggles.
Stipend Package (select one item from this list)
Subsidized cost of officials fees or transportation costs (up to $1,500)
USA Lacrosse Convention registration, coaches education certification scholarships and travel stipend for up to two coaches (limit $350 per coach)
Subsidized league or tournament registration fees (up to $1,500)
Subsidized field rental costs (up to $1,500)
Free USA Lacrosse memberships for up to 30 participants and two coaches
LEARN MORE


Videos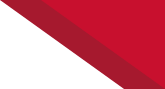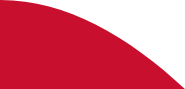 Play
Return to Play: Insurance and Risk Management Considerations
March 11, 2021
Play
Safe Return to Play for Spring Lacrosse
February 26, 2021