Points of Emphasis
Effective January 1, 2022, shoulder pads for boys' field players must be designed for lacrosse and meet NOCSAE standard ND200. Products are now available.
Effective January 1, 2021, boys' and girls' goalie chest protectors must be designed for lacrosse and meet the NOCSAE standard, ND200.
All chest protectors and shoulder pads must contain the NOCSAE logo and SEI certification mark on both the packaging and the product to be legal for play.
IMPORTANT UPDATE (Dec. 8, 2021): At this time, the implementation date requiring that shoulder pads designed for lacrosse and meeting NOCSAE standard ND200 remains as January 1, 2022. USA Lacrosse is aware of concerns raised by some that there will not be enough products for the start of the 2022 season. USA Lacrosse has spoken with multiple manufacturers and retailers, and they do not expect that current supply chain issues would affect the start of next season. USAL encourages consumers to consider multiple online and brick-and-mortar providers to find needed equipment. If there are any changes or new developments, USA Lacrosse will keep our members updated with the latest information.

the importance of AEDs and chest protection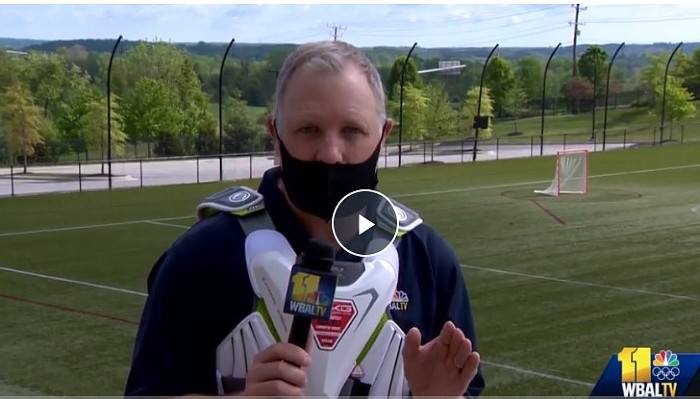 If the FAQs below do not answer your specific question, please send your inquiry to gamesadministraton@usalacrosse.com.
FAQs for Boys' & Girls' Lacrosse Chest Protection