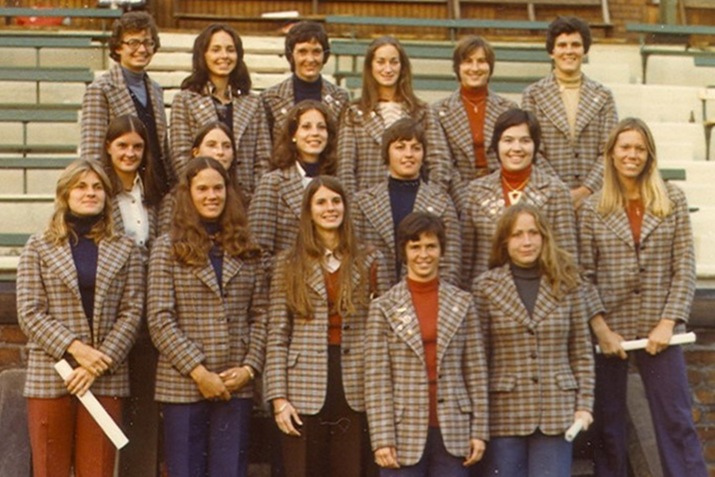 The 1975 U.S. women's touring team had one goal in mind – to make history by returning home undefeated from a 13-game, nearly two-month tour of Great Britain – and they did.
The United States Women's Lacrosse Association was established in 1931, and the first U.S. team was selected in 1933. In 1935, the U.S. sent a team to England for a tour. The sport continued to grow over the decades, with several U.S. teams traveling to both England and Australia for exhibition tours. The tours often lasted for more than a month and history was made in 1973 when the host Americans beat Great Britain for the first time. The 1975 U.S. team continued the momentum with a memorable tour, going a perfect 13-0 and beating England and Great Britain on their own soil.
The growth of women's lacrosse accelerated in the 1970s with the formation of the International Federation of Women's Lacrosse Associations (IFWLA). The IFWLA, which later merged to become part of the FIL, hosted its first world championship event in 1982. Since that time, the United States has been the most successful country on the international stage. The U.S. has won eight of the 10 World Cups contested and finished as the runner-up at the other two championships.
USA Lacrosse coordinates all aspects of the U.S. Women's National Team program.
All-Time World Lacrosse Championship Results
| Year | Location | Gold | Silver | Bronze |
| --- | --- | --- | --- | --- |
| 1982 | Nottingham, England | United States | Australia | Canada |
| 1986 | Swarthmore, Pa. | Australia | United States | Scotland |
| 1989 | Perth, Australia | United States | England | Australia |
| 1993 | Edinburgh, Scotland | United States | England | Australia |
| 1997 | Edogawa, Japan | United States | Australia | England |
| 2001 | High Wycombe, England | United States | Australia | England |
| 2005 | Annapolis, Md. | Australia | United States | England |
| 2009 | Prague, Czech Republic | United States | Australia | Canada |
| 2013 | Oshawa, Canada | United States | Canada | Australia |
| 2017 | Guildford, England | United States | Canada | England |
| 2022 | Towson, Md. | United States | Canada | England |
History

Official Partners U.S. Women's National Team